Family, heritage & expertise.
First generation jewellers, Amit and Pooja Chordia have mastered the craft of innovative, artistic jewellery and with quality always being a virtue of paramount significance, you never have to sacrifice diamond and gemstone quality.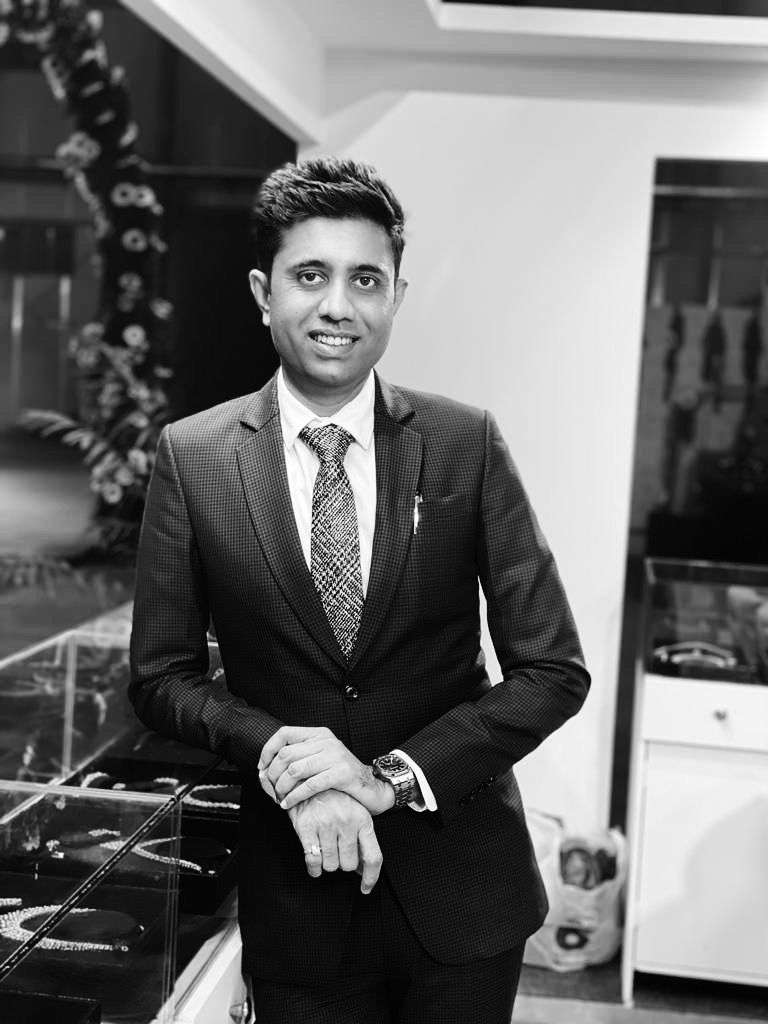 Amit Chordia began his journey at a very young age when he started pursuing his course in Gemological Institute India from Mumbai. What started as a dream quickly blossomed into a full-scale Jewellery brand and business. Amit is excellent in building harmonious relationships and is well groomed in knowing every customer is different and their wants and needs varies accordingly. Buying Jewellery is an emotional decision of a customer and Amit connects very well with this feeling of every client. He makes sure to go an extra mile for every single customer to have a diligent follow-up both pre-sale and after-sales.
Pooja Chordia, wife of Mr. Amit Chordia, is the creative mind behind the company. Born and brought up in Mumbai, the world of glamour and glitz came naturally to her. A product of Gemological Institute, Mumbai herself, she drives her imagination to the highest order in pursuit for designing the magnificent Jewels.

Her acute detailing of the product, following the latest trend while being traditional at heart, makes her the most sought after Jewellery designer in the industry.